Wearables Smartwatch Samsung
Mainly Samsung is due to mobile phones, tablets and televisions. In all its variety of products we find with the Smartwatches and Wearables. And now is that Samsung is one of the best manufacturers in regard to smartwatches the market based on the ratio of quality to price.
Then we see the best smartwatches of Samsung: If you like the devices Samsung, Gadgets and wearables visit the web of WhatsApp for Samsung to learn more about supported applications.
Smartwatch Samsung Gear S3 Classic: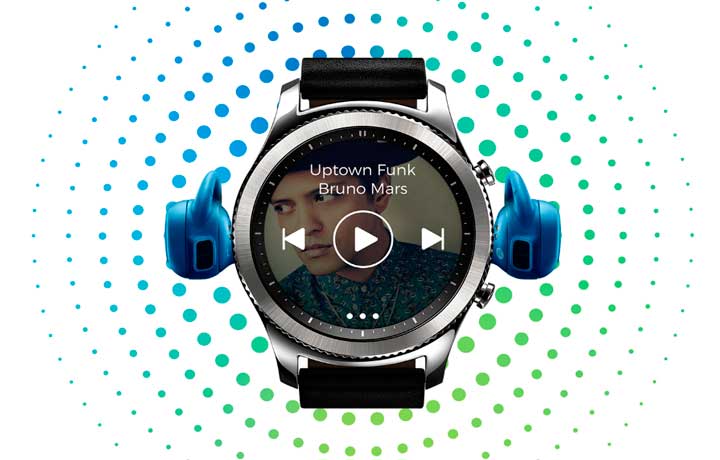 A smart clock with the appearance of a clock elegant, luxurious and classic. The Gear S3 Classic is a clock that offers us many things such as GPS, accelerometer, barometer and many other functions that we see below.
A GPS, Glonass, Wi-Fi, NFC and Bluetooth with the version 4.2. An Operating System Tizen, a RAM memory of 0.75 GB and an internal memory of 4 GB, 2 GB available. With regard to the screen, this clock has a screen with Super AMOLED and a size of 1.3 inches with a resolution of 360 x 360. A processor with a speed of 1GHz processor. It also includes features such as: the accelerometer, barometer, gyroscope, a sensor heart rate, light sensor. Its weight is 56 g. With a battery of 380 mAh
Gear S3 Frontier: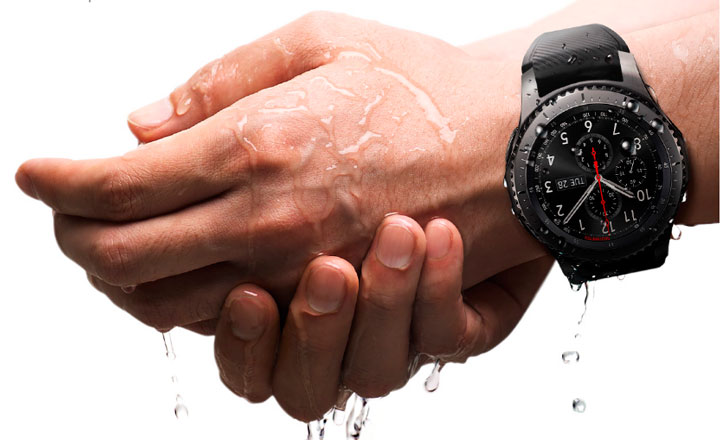 The Gear S3 Frontier retains practically everything that has the Gear S3 Classic, but with a rather more different design. A design that unlike the S3 Classic has a touch more sporty.
Gear S2 Classic: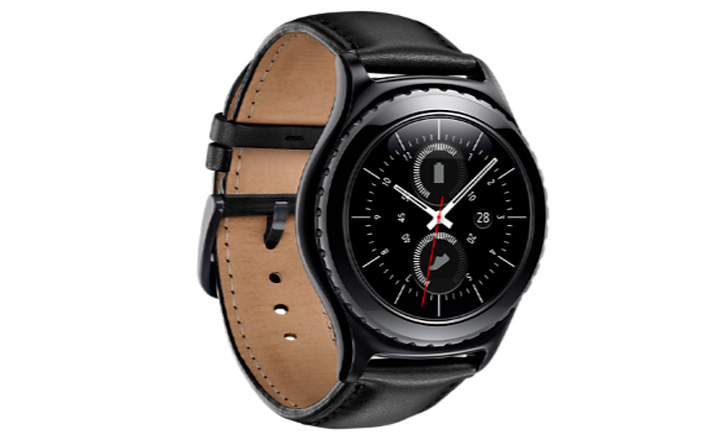 This model of the gear is the previous version of the current Gear S3 Classic, but with some differences in terms of features and specifications.
Wi-FI connection available, NFC, Bluetooth version 4.1 and an operating system Tizen. A screen with super AMOLED with a size of 1.2 inch. A resolution of 360 x 360. A processor with a speed of 1GHz CPU Processor. A memory 512 MB RAM and an internal memory of 4GB. In addition, includes features such as: accelerometer, barometer, Rotation Sensor, HR sensor, Light Sensor and many more. Its weight is 42 g. and has a no removable battery of 250 mAh.
Gear S2: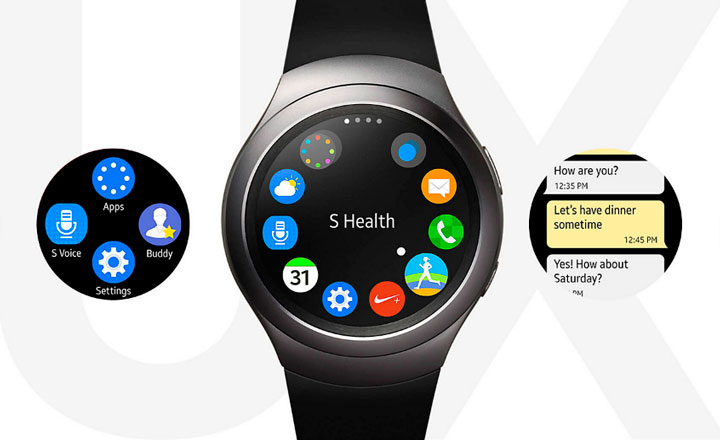 It is a different model to the Gear S2 Classic in terms of design. But it is almost the same as the Gear S2 Classic in terms of performance and functions. Its design is more sporty than any other smartwatch made by the South Korean company Samsung.
Wearables Samsung
Samsung offers not only smartwatches, but also manufactures and sells other products such as the Gear fit that is a smartrwatch unlike others, the Gear VR, the gear 360 and the Gear IconX.
Gear VR: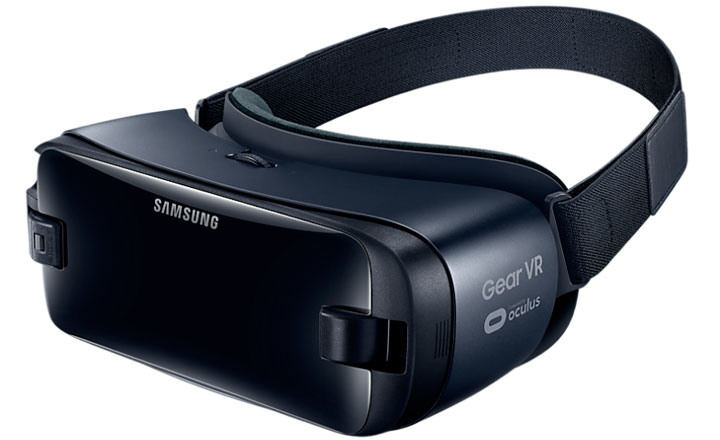 Immerse yourself in a new world with the virtual-reality goggles Samsung, the Gear VR 2017. With these Gear VR you can disrutar of an entirely different world and at the same time exactly the same as the reality. Play and enjoy with the Gear VR from Samsung. These are some of the specifications of the VR:
A color Orchid Gray. Sensors: accelerometer, turn sensor, Proximity sensor. Dimensions 98.6 x 207.8 x 122.5 mm. A weight of 345 g. Services and Applications: Gear VR Controller ET-i324 and a viewing angle of 101 degrees.
Gear 360: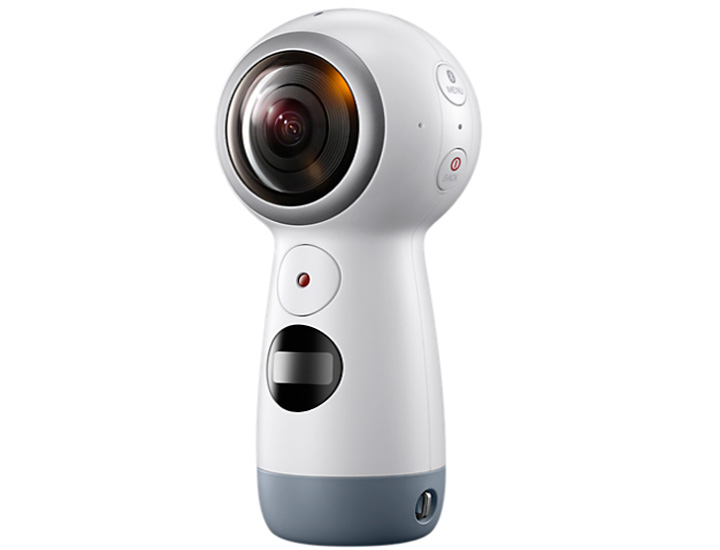 This is a camera that can tax the 360 degrees with a very good quality. Wi-Fi, Bluetooth. A USB TYPE C Version 2.0, Bluetooth Version v4.1. And their compatible models are: Galaxy S8, S8, S7, S7 edge, Note5, S6 edge , S6, S6 edge, A5 (2017), A7 (2017) *Android 5.0 or later / iPhone 7, 7 Plus, 6s, 6s Plus, is *iOS 10.0 or later. In addition, it has a Memory MicroSD expandable up to 256 GB. Its the CMOS camera, 8.4 MP X2 with output pixels by default 15.0 MP and a resolution of video recording 360° (4096 x 2048) @24fps. With dimensions of 100.6 x 46.3 x 45.1 mm, a weight of 130 g. and a no removable battery of 1160 mAh.
Gear IconX: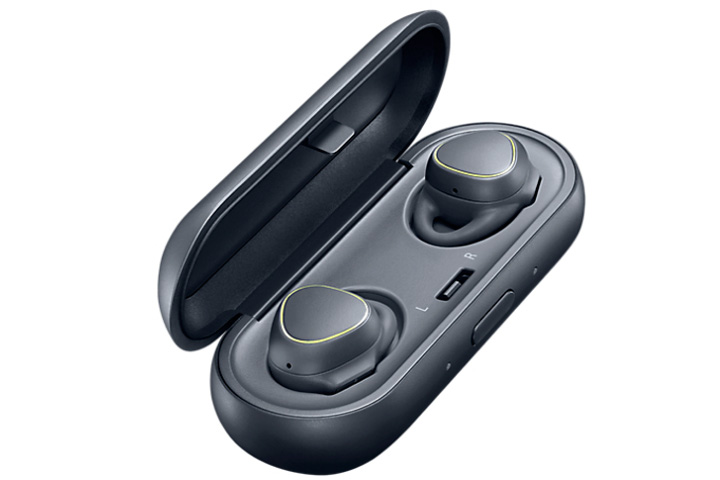 Are the new wireless headphones from Samsung, available in black, blue and white. USB version 2.0, Bluetooth v4.1. Available in colors Black, Blue, White. Compatible with versions of Android 4.4 ↑, 1.5 GB ↑. Includes a charging case, headphones, Pads (S, M, L) and a quick start guide. USB connector, USB Cable, Wingtips (S, M, L) and memory of 3.5 GB. Accelerometer, Sensor Heart Rate 18.9 x 26.4 x 26 mm weight of 6.3 g housing dimensions 30.3 x 92 x 35.3 mm Battery 47 mAh, battery capacity of the box 315 mAh.
462 visitas, 6 hoy