Operation of Ares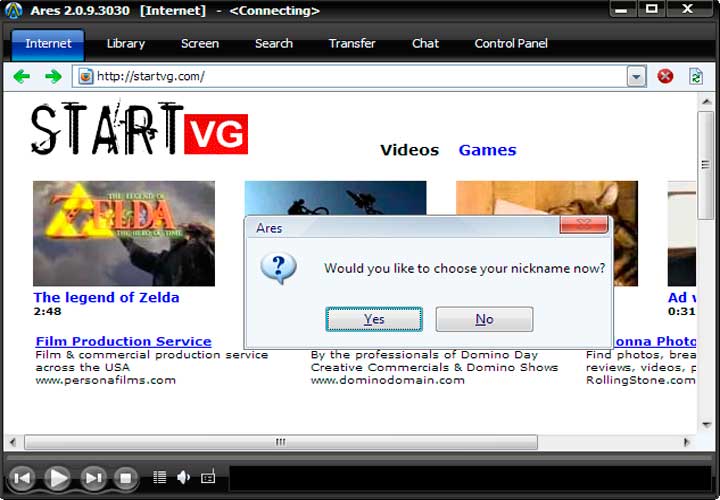 Ares, is an application to download music, videos, images and content for your gallery. This account with millions of members worldwide. Has a functioning very convenient and simple that allows any person can use it.
How It Works Ares
First, before you begin with the explanation comes on ares on your computer. When you have open really 6 icons (located at the top of the screen): Library, Player, search, downloads, chat and finally Control Panel.
Library: This library is very complete and you can use it to organize all your files in sections or folders.
Player: is a feature where you can listen to songs via the online radio and add new ones.
Search: In "Search" allows you to set the type of file you are looking for. Can be Audio, Video, everything, Image, software and other such as documents. It also allows you to choose the function "Advanced Search". In addition you can organize all search results as a result of health, which is the amount of people that have the same file, i.e. you can visualize the speed and availability of the download.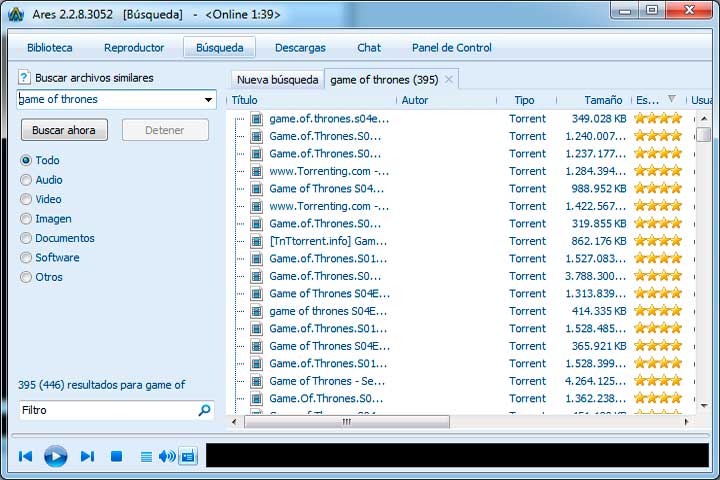 Downloads: In downloads you can see some of the downloaded files, the files that you want before you have downloaded all the way down to make sure you do the correct download.
Chat: Chat account with multiple channels and you can create your own with ease.
Control Panel: Finally, in this section we have access to our personal details and specifications of the CHAT, as well as a list of configuration options. It also offers a auto-scan files that we can offer to the community of users of Ares.
As you can see, its operation is very simple and easy. It is also very well outlined and is easy to use. So we believe that it is highly recommended to download Ares in the computer.
237 visitas, 3 hoy