The Samsung Galaxy Note8 against the iPhone X
Discover everything related to Samsung products offered by the company What are you waiting for!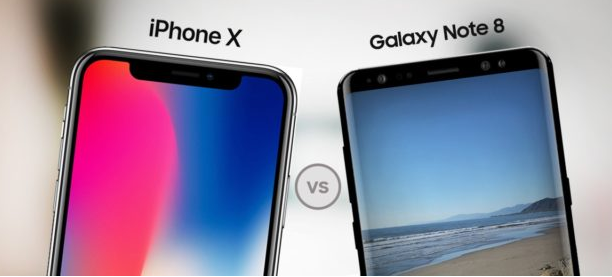 If you want to find the best of the best in the mobile market, without a doubt you will have noticed the two new terminals of the moment the iPhone X and the Samsung Galaxy Note8. It is very important to recognize that Koreans this year have done a great job with their flagship.
You still do not know everything that the Wechat application can offer, do not wait any longer and enter your page.
With the emergence of the iPhone X most of the top of the range have had no choice but to step aside. There is no device with higher benchmarks, that is, the bionic chip A11 sweeps in front of the others. Your OLED is ironically much better than any terminal of its manufacturer Samsung. Only the Google Pixel 2 XL surpasses it by one point in terms of camera quality.
Surfing the Internet is better than the Samsung Galaxy Note8 than the iPhone X
Apparently the iPhone X in this season 2017-2018 is presented as a walk but it is not so the YouTube channel Booredatwork.com evidence that the tenth anniversary special edition terminal bites the dust before the Samsung Galaxy Note8 in a single very important thing : the speed of internet browsing. The Samsung Galaxy Note 8 is faster than the iPhone X but only surfing the Internet.
What is the reason for this remarkable difference? No software but hardware, especially the respective LTE modems that integrate both. While the iPhone X's modem obtains theoretical download speeds of 600 Mbps, the Note 8's modem could surpass the Gigabit.
The Samsung Galaxy Note has been manufactured by Qualcomm, a company with which the Apple company has some problems. Considering these difficulties, it is expected that in the year 2020 it will be Intel that will supply the modem to the iPhone that year, which will use 5G transmission speeds
682 visitas, 6 hoy